TURN THESE EASY 3-MINUTE (OR LESS) TASKS INTO DAILY HABITS TO FEEL ACCOMPLISHED, PRODUCTIVE AND ORGANIZED.
Limited hours to accomplish our daily responsibilities, much less leave time for ourselves, makes it easy to become quickly overwhelmed or frustrated. Does it feel like you can't catch a break between cleaning up messes, feeding faces, racing to appointments and struggling to fit in that workout session? Much less feel accomplished?

Curiously enough, running in circles doesn't always create a feeling of accomplishment. Sometimes it just feels like survive-and-pay-the-bills.

So let's discuss how you CAN feel more accomplished. These simple, 3-minute (or less) ideas can be easily incorporated into your daily routine—starting today!
Make your bed
Turns out, making your bed in the morning can actually:
Boost productivity and mood
Build self-discipline and continued healthy habits
Provide encouragement throughout your day
Naval Adm. William H. McRaven helps us understand how in his May 2014 commencement speech for The University of Texas at Austin graduates:

"If you make your bed every morning you will have accomplished the first task of the day. It will give you a small sense of pride and it will encourage you to do another task and another and another.

By the end of the day, that one task completed will have turned into many tasks completed. Making your bed will also reinforce the fact that little things in life matter.

And, if by chance you have a miserable day, you will come home to a bed that is made—that you made—and a made bed gives you encouragement that tomorrow will be better."

If you're not in the habit of making your bed, let's start a challenge. Make your bed every day for one week. Let me know how it goes!

In addition to taking a few moments to tidy your bed in the morning, it's also important to reserve time for yourself and practice healthy habits. In my post, Beat the Monday Blues & Be Happy: 6 Simple Steps, I talk about a few key strategies that can apply to any day of the week.
Learn a new word
Studying for an upcoming vocab test, late at night, sipping [insert favorite soda product here] is most likely not your definition of a good time.

In my opinion, studying for anything wasn't a good time because you were basically forced if you wanted decent grades. (I was never one of the lucky ones that amazingly scored A's without opening a book outside of class.)

Personally, learning is MUCH more enjoyable now that I can learn what I want, when I want.

What's more, learning a new word every day is easy. It might be hard to remember every word a few weeks down the line, but I guarantee a few will stick.

Increasing your vocabulary can help you:

Feel confident
Process information quicker
Express yourself verbally and in writing
Develop reading and listening comprehension
Improve your memory
So, what's the best way to learn a new word everyday in 3 minutes or less?

Currently, I'm using the Word of the Day app. I love it! It's user-friendly, and I enjoy their key features, like being able to search their entire word bank, hear pronunciations and mark my favorite words to reference later.

Alternatively, you can visit Merriam-Webster's Word of the Day. Subscribe to their newsletter and get the word of the day sent straight to your inbox.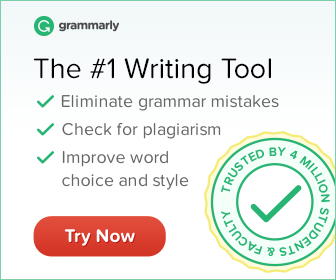 Clean something — anything
Cleaning doesn't necessarily have to be an entire day or even a 30-minute chore. It can be as simple as putting your shoes in your closet or loading a few dishes into the dishwasher.

Here's a few more ideas to get you started:

Throw away old receipts making a nest in your purse
Dust your entertainment center or sofa table
Wipe down the exterior of your oven, stove or refrigerator
Organize that spot in your house where mail gathers
I'll admit, when I peek over at my almost-overflowing bathroom trash can, all I can think about it how much I don't want to empty it. The effort of walking the short distance it'll take to complete this tiny task somehow seems overwhelming. However, once it's all said and done, I can't believe how much I was dreading such a quick, effortless chore.

Plus, completing one small cleaning task everyday will not only help you feel more accomplished, but also reduce the amount of time it takes to tackle the entire house on your upcoming designated cleaning day (a huge win in my book).
Make a list
I'm not suggesting you make a to-do list. Honestly, there's a huge chance that'll make you feel less accomplished—not what we're aiming for! (That looming, time-sensitive work project, cookie-baking or errand-running deadline will get plenty of your attention soon enough.)

Rather, write out a list of what you've already accomplished.

Reflect on how far you've come in life. Consider small details that might not immediately come to mind. Feel free to think outside the box and most importantly, be grateful.

You can jot down things like:

Landing a new job or promotion
Graduating college (even if 10+ years late, like me)
Being blessed with the means to live in your home
The fact you're a kind / passionate / motivated / etc. person despite [life circumstance]
That hobby or side project technique you mastered at last
Pushing yourself to finally start reading that book / clean your bathroom / water the sad-looking plants in your backyard (oh, is that last one just me?)
You get the idea. You don't necessarily need to write a book on this one. Just one or two points can help instill feelings of success—and hope.

What helps you feel accomplished on a day-to-day basis? Comment below to build on this list and inspire each other with new ideas!